Website Design, Ecommerce, and Search Engine Optimization for Post POS Cash Management Systems Ltd.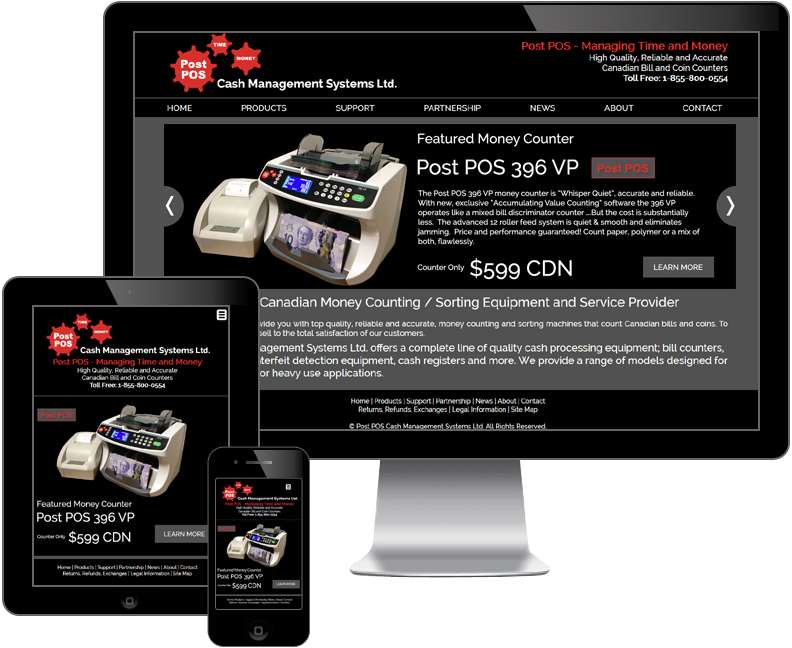 Website Design, Ecommerce, Search Engine Optimization (SEO), Search Engine Marketing (SEM)
Post POS is an online company and has relied since 2012 entirely on WebStorm Design Studio's expertise to make their business viable. Besides building the website and setting up the ecommerce, WebStorm has positioned with Search Engine Optimization, Post POS at the top of Google searches for anything relating to cash processing equipment, and the companies success because of this continues. WebStorm also manages the Google pay per click SEM for Post POS.